Sanja Hays has had the whirlwind experience of costuming the Fast & Furious franchise from the first film to FF7 now in production. Born in Croatia, Sanja has been the costumer designer for such hit films as Blade and the remake of Total Recall working in the industry for over  2 decades.
Before the premiere of FF6, Designed by Hollywood spoke with Sanja about her inspirations, challenges and her beginnings as a costumer.
DESIGNED BY HOLLYWOOD: How did you get your start as a costumer designer?
SANJA HAYS:  A few years after graduating from architecture in Zagreb, I got a chance to intern in the costume department at the studio in Zagreb, Croatia where I was born and lived at the time. Film was always my big love. As a student I spent most of the time in the Revival Theater in Zagreb, often going by myself. I worked there as an assistant for few years.
After moving to Los Angeles, I started assisting costume designer Joseph Porro, on movies like Star Gate and Independence Day as well as designing some smaller indy movies, including working for Roger Corman like many other now successful filmmakers. My big break was Blade, followed by Star Trek: Insurrection and six movies of the Fast and Furious franchise.
How do you get your inspiration for a film's design?
The movies are all about storytelling, so my designs and my choices are inspired by the script/story, director's vision and the characters and actors that play them. In trying to bring life to the story and the characters I use shapes, colors, texture, fashion, research, aging and all the other tools of our craft, but it always starts and ends with the story.
Who inspires you as a designer?
I think for me life itself is an inspiration. Places I travel to, people I meet, movies I see, magazines I read, exhibits I go to, beautiful colors of the nature, games my son plays and comics he reads, beautiful photographs my fiancée takes, crazy pictures that my friends send me on the Internet, and last but not least the picturesque character of Venice Beach, which I am now lucky to call home. 
Where are your favorite places to travel?
I 've been very lucky that I get to travel a lot for my work, because that gives me the opportunity to live and work with local people and really get to know the place. Each place is so unique: I love the beauty and vibrancy of London, artistic spirit of Montreal, fast pace and fusion of both the modern and old in Shanghai, colors of Puerto Rico, fusion of Spanish and African cultures in Tenerife—but there are two places that have a special spot in my heart that I would love to return to: Australia and Japan.
I love the wild beauty of Australia as well as the laid-back nature of its people. Japan, on the other hand, is a beautiful harmony between old and peaceful and modern and vibrant that is irresistible. It's hard to say where I would want to go next if I could choose, but probably somewhere in Asia, like India or Malaysia or…. Who knows? Every place has it's own, unique charm and character.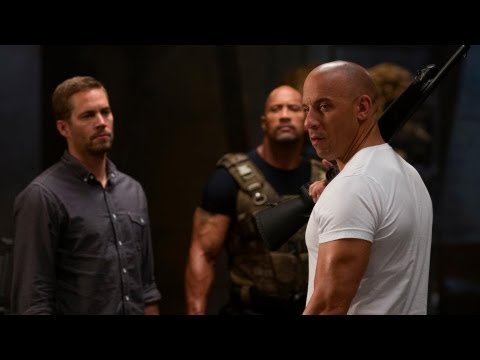 What was your biggest challenge working with the Fast and Furious franchise?
When we started the first movie we were determined to make it urban and gritty, while at the same time I tried to predict what is going to be "cool" when the movie comes out. Ever since, I had a challenge to keep the same spirit, as the script moved us from LA to Miami, Tokyo, Rio and London, and we were not always shooting in those locations. For example a big part of Rio was shot in Atlanta.
On the first movie I decided that we needed to balance the fabulous cars shown at the races, so I started dressing the extras—more specifically the girls—to match the "coolness" of the car. That created the term "Fast and Furious girls." The challenge become to one up the look of the girls from the previous movie and make it new and interesting again and again because, of course, the audience wanted more action, more outrageous cars and even better looking girls to go with that.
In addition, young women look very different in different parts of the world, so predicting the sizes and the styles that will work in particular city, while shopping in LA, was an additional challenge. I could probably write a book about the general differences in heights, body shapes, shoe sizes, leg shapes, bra sizes,  etc. of young women on four different continents.
For more information about Sanja Hays, go to her IMDB page.
Fast & Furious 6 hits theaters May 24th.
Photo courtesy of Mark Steven Shepherd
Join Amazon Prime – Watch Over 40,000 Movies